If you're searching for high quality done-for-you content to use in your digital product creation, a great 10-day journaling package is coming from Wordfeeder.
Theme: 10 Days of Self-Talk Journaling to Increase Positive Thinking.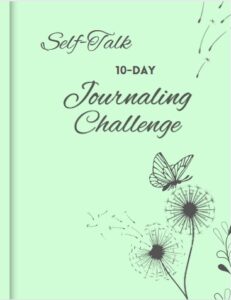 Content speaks to the following audiences:
Self-Help
Positive Psychology
Life and Empowerment Coaching
Self-Growth
Themes: Confidence, Assertiveness, Positive Thinking, Personal Transformation, Communication, Empowerment
Content elements included in this done-for-you package:
Written content in MS Word document 4,500 or 5,000 words.

Abbreviated version of the content placed in a printable Canva design, with space for your clients to journal their self-talk for 10 days.

Copy for your marketing sales page so you don't have to write it yourself
Journal Format: 
Each journaling day will include something to think about, and a set of questions to use as a journal prompt for the day.
Topics will be (not in this particular order)
Self-talk awareness

Sources of self-talk

Positive and negative self-talk

Self-talk around finances

Self-talk around body image

Self-talk around health matters

Self-talk for your intimate relationships

Self-talk in your daily challenges

Other additions
This content will arrive third week of June as per the usual timeline for Wordfeeder monthly memberships.
Visit this link
to order now. The current article launch covers "Time-Auditing Your Life" (June 2022) – plus you get back released content from 2022 all the way to 2021.
Order a la carte here: Time-Audit Your Life PLR articles + Bonus images