Do you work as a life coach? Do you need some learning material to help your clients master a winning money mindset? Coach Glue has just created a new, done-for-you content product.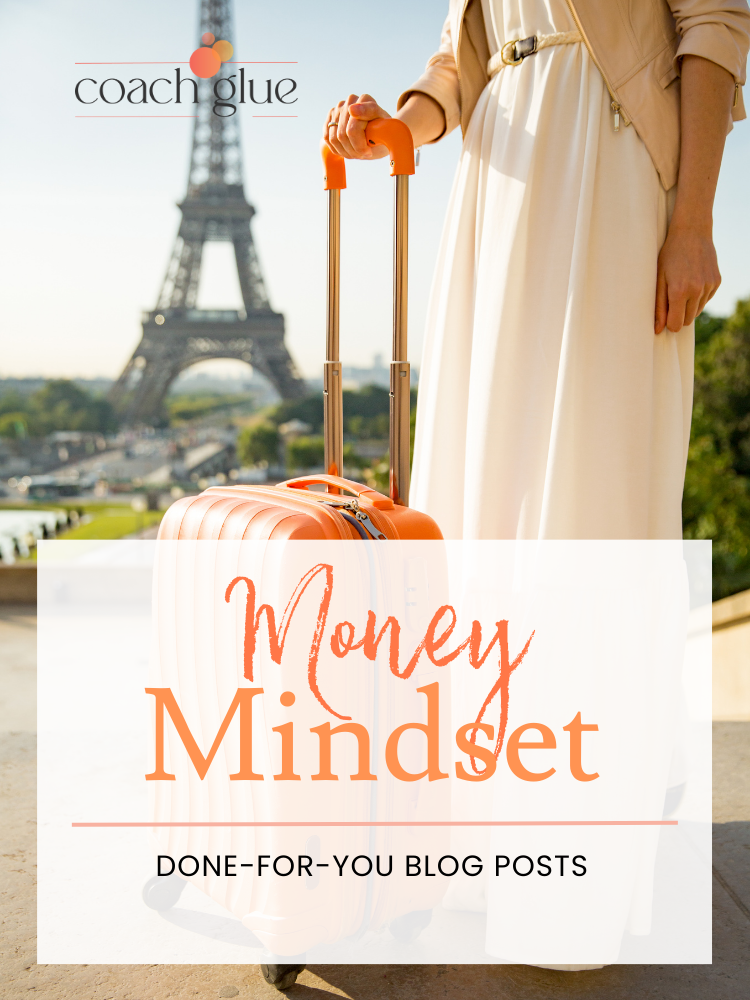 These are ready-to-go blog posts. Publish them one at a time in your blog to drive traffic targeted to this topic, and get more signups and sales.
Titles include:
5 Things to Stop Doing in Your Business to Dramatically Improve Your Money Mindset–for Good
7 Limiting Beliefs Holding You Back from Earning What You Desire
5 Practical Daily Practices to Supercharge Your Money Mindset
6 Reasons You Should (and Deserve to) Make Good Money in Your Business
The 4 Major Money Fears Entrepreneurs Struggle With
6 Money Habits of Successful Entrepreneurs You Need To Adopt Now
How to Heal & Rewrite Your Money Story
NEW Money Mindset Blog Posts from Coach Glue are just $17 for a limited time only.
Use coupon code 17 to get these at this price.