Need something awesome to share with your health coaching clients and get people excited about weight loss and good health?
Get this recipe book of smoothies for a great price with all content already inputted. It's made in Canva. Customize it and share it with your list!
Here's the list of 14 smoothie recipes! Even more fun and delicious when you see the gorgeous pics.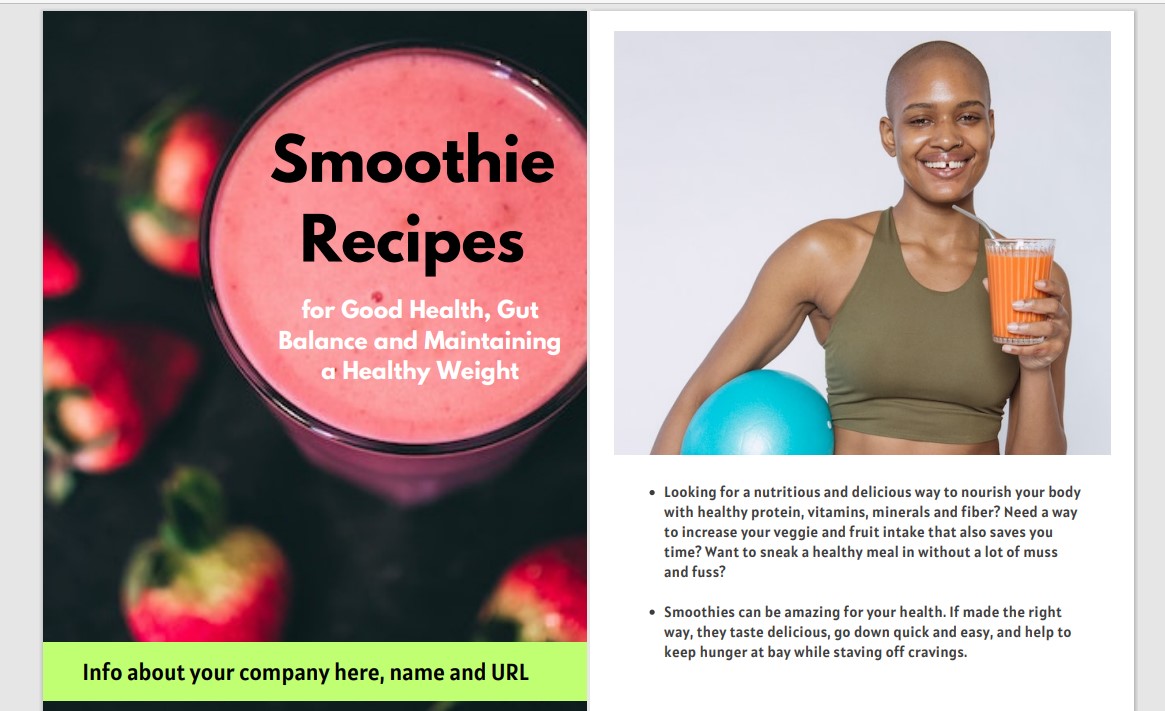 Orange Refreshmint
Hey Blackberry
Morning Blues
Coconutmeg
Drink the Pink
Green Apple Happiness
Berry Cherry Bomb
Tutti Fruity
Golden Chia
The Mean Green
Strawberry Lover
Berry Oat Super Smoothie
Bananacado
Spring is a great time of year to get your health coaching clients excited about weight loss, an internal cleanse and all the healthy things.
You'll definitely capture attention and get the nod of approval when you share this ready to go smoothie recipe book as a PDF download.
All you have to do is put your company name on the front and add a page about your services or events or other offerings to the back. That's it!
Then save it as a PDF and download to your computer. Then upload to your server, get the link and share it either as a free giveaway or paid product.
So awesome! So easy. This is really great content!
Even if you don't use Canva you can take the MS Word version and do something with that, along with the 26 included images.