Have you come up with an approach for marketing on Pinterest? Pinterest is for more than just party planning, outfit ideas, and home décor. This visual social network can also help your clients build an empire.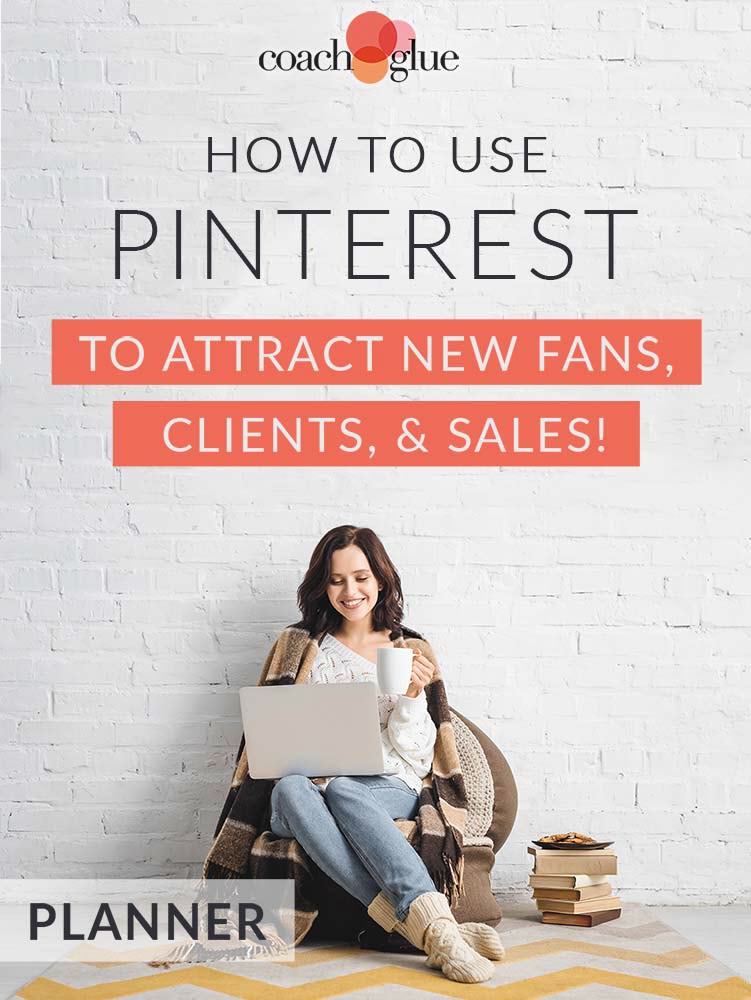 Over the years, Pinterest has become one of the top marketing tools for entrepreneurs. With millions of people searching for information, Pinterest is the perfect place to help your clients grow their reach, increase their fan base and even land paying clients.
But of course, like any other social network, Pinterest has a strategy of its own. Luckily, that doesn't mean it has to be complicated or hard.
Using this Pinterest planner with private label rights from Coach Glue, you can easily teach your clients how to expand and elevate their business using Pinterest!
And even if you aren't ready to share this info with clients, you can sharpen your Pinterest skills by trying this out for your own websites. Once you get the formula down, pass this to others and use the planner and your knowledge to create income.
Use coupon code 50 for half price on this pro quality coaching and online business tool. Ends March 23.
Thanks for taking a moment from your busy day to read my update! Wishing you the best of success.
---