Does your audience of business coaching clients, online business students or internet marketers need some good, tech-based solutions to help them save time?
Wordfeeder's new Business content with private label rights covers the topic of "Time Saving Tips for Your Online Business. It's perfect for people who want to blow past the tech road blocks that slow their progress and create time-sucking snafus down the road.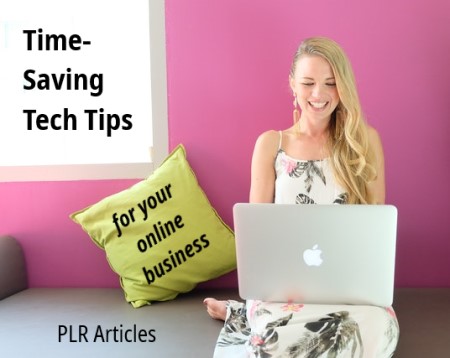 Titles include:
Intro
One Massive, Time-Saving Action to Take as You Start Your Business: Prepare to Build Your list
Another Huge Time-Saver: Take Precautions to Avoid Being Blacklisted as a Spammer
How to Collect Email Addresses and Build Your List in Less Time
Save Yourself Major Time and Headaches by Adding a Subscriber Form to Your Website
Take a Time-Saving Content Shortcut for Your Online Business: Get a Blog!
Get Ready for a Time-Saving Task: Blogging from Anywhere
Save Yourself Time by Tacking the Basic, Structural Elements of Your Blog First.
Not Fumbling With Your Blog's Sign-Up Form Code Will Save You Lots of Time. So Learn How Now.
Up-Front Time Savers for Your Social Media Setup
Time-Saving Tips for Publishing Content on the Web
How to Save Tons of Time in Your Online Business by "Spinning and Versioning Niches"
Save More Time. Set Up Your Online Programs in Advance.
Save Time in Your Online Newsletter Publishing Schedule
Writing Sample Screen Shot: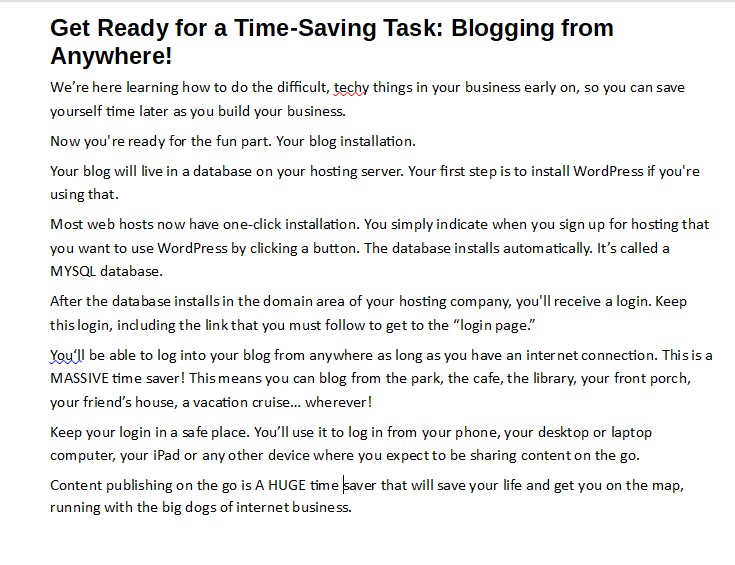 Who Can Use This Content?

Business coaches and consultants

Marketing experts

Success coaches

Career coaches
What to Do With This Content:

Make into a digital product such as an ebook or email challenge

Offer as a free opt-in gift to grow your list

Feature the topic in your email newsletter

Add to your member resource library

Publish in your blog

Turn into a topic for your next speaking engagement

Use it in your work with clients

Make into a group coaching program
Visit Wordfeeder to learn more and order on the sales page here. Use coupon code JUNEPLR2022 for $20 off the ala carte price!